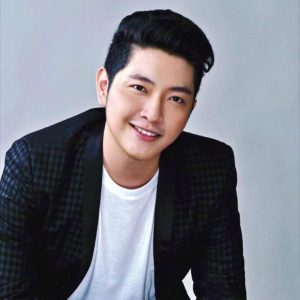 A musically-inclined family planted the seeds for the path that Jake Jacinto would take as a young man.  Growing up, he has exposed himself to various genres of music and now can sing ballads, RNB, soul, classical, and pop songs.   He can even play basics in piano and guitar.
This Mass Communication graduate from the Lyceum of the Philippines is very passionate about his craft. He has been performing constantly to numerous events like weddings, debuts, birthdays, conventions and other musical stints. He has also joined several singing choir competitions not just here in the Philippines but even abroad as a member of various choir groups.
This young balladeer was hailed as the Champion in Vivere Choir Competition during his time with the Las Pinas Boys' Choir. In 2007, The LPU's Chorale, which he was a part of, was able to bag two Golds & 1 Silver Medal Awards at the 1st Asian Choir Games in Jakarta, Indonesia of the same year. His participation in groups like the  Festival Choir, Las Pinas Men's Choir, The Haranas (IL DIVO male group of Lyceum), & Vox Camerata (Alumni singing group of LPU) have earned him professional recognition yet he has managed to keep his feet on the ground.
In 2010, he has been a band member of Ziphra Singers, an events singing group, & No Curfew Band who joined GMA 7's talent search called PROTEGE.
Every now and then, Jake continues to pursue his singing career performing at different bars & doing serenades for Harana.ph. He is now one of the newest members of the Haranistas. Watch him court you and your loved ones' heart when one of these days, he just might perform in front of you.