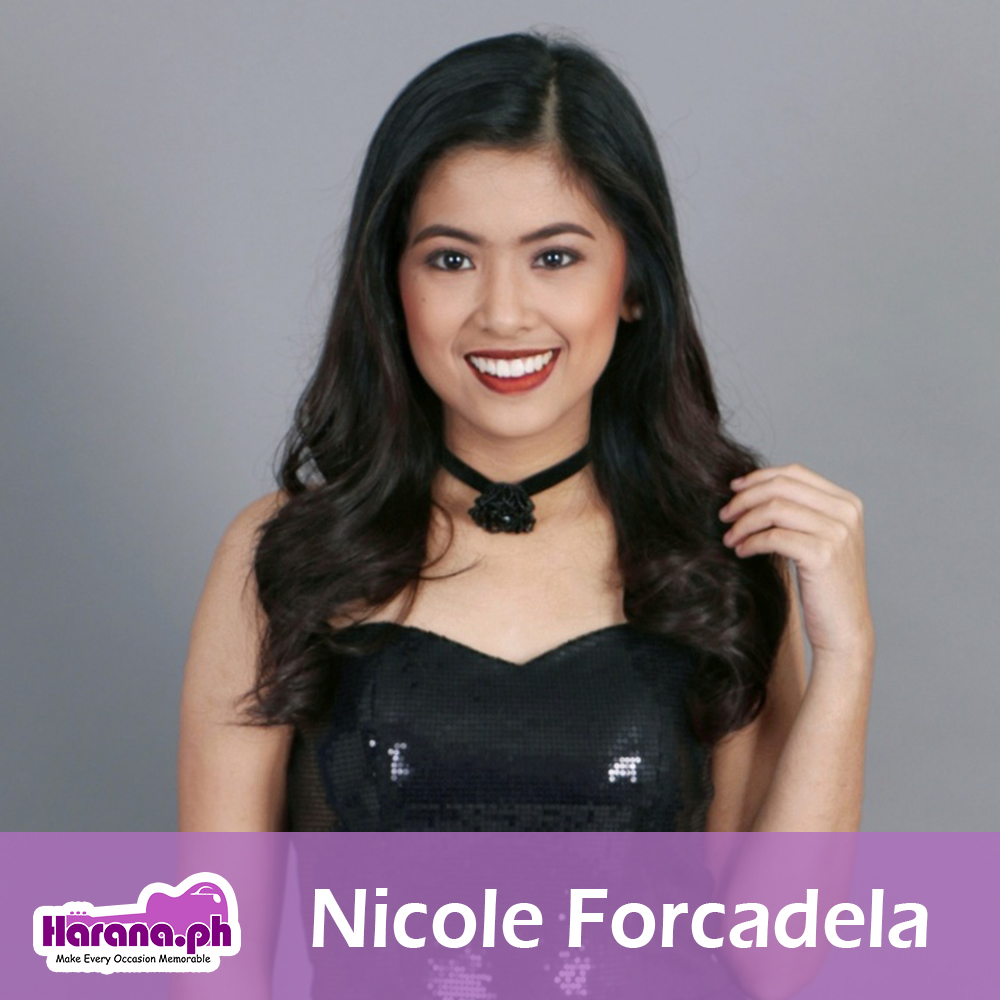 Started singing at the age of 4, Nicole Forcadela, Nicka to her friends, loved her craft ever since she was little. Growing up, she had her parents as her inspiration to strive and explore on a wide range of music – be it pop, ballad, broadway and standards, to name a few. Honed by her training from various training centers, she proved to be that charming lady with a melodic voice.
At the young age of 18, she already started her professional career as a Lounge Singer at Makati Shangri-la and other prestigious hotels in the Metro. Doing all these while still studying at the University of Santo Tomas, she joined Himigsikan and was hailed as the 1st Runner Up, and also became a finalist on Thomasian Idol Season 4. She was also a vocal coach and is exposed to recording gigs that made her the voice behind several corporate and commercial jingles. In 2014, she made it until the Blind Auditions on The Voice of the Philippines Season 2.
Eager and motivated by her downfalls, this does not stop her with her love for music. She showcases her talent on events and gigs, and continuously joins in singing contests to sharpen her skills and prowess. In 2018, she represented the Philippines in the I-Sing World held in Paris, France for both Solo and Duet Category where she and her colleague was hailed as 1st Runner Up in the Duet Category, and Top 8 in Solo Category among 42 contenders from different countries around the world. Ever since that milestone and for all that's coming, she wants to share her voice with all the people she will be serenading through Harana.ph!