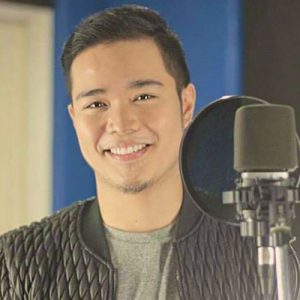 His voice is literally a God-given talent. Ralph Padiermos was able to finish his elementary and high school education because of it. It started with a scholarship grant from a provincial school who made him their in-house artist who performed during concerts and competed in their behalf during inter-school events.
And that talent has a very wide range. Although Ralph is known as being a balladeer, he can easily sing jazz, RnB, and alternative songs. His versatility was also shown when the female vocalist of the show band Laraza joined MYMP – and Ralph became the lead singer of the said band.
He has gone beyond school competitions to national musical fests where he started winning fame. He is the Grand Champion in 'Musikerong Pilipino', which was held last March 2013 at PAGCOR theater. He also qualified for WCOP (World Championships of Performing Artists), which is held annually in Hollywood, California, USA.
International talent scounts have recognized his talent. Ralph was the main male back-up singer of American RnB singer, Keith Martin, during his concert in Manila last May 2013. He also performed at the Bar 360 Resorts World Manila from March 2013 to August of this year together with Janice Javier of the Voice of the Philippines. Click here to glimpse at their performance.
Ralph's singing is not just sheer talent – it has to be experienced. He can thrill you with his energy and showmanship and his voice can capture your heart.
Why not experience his music for yourself? Let Ralph serenade your loved ones on your anniversary, during birthdays, or on any ordinary day just to rekindle that romance.